We here at Low Resolution hope these pictures help to brighten your day.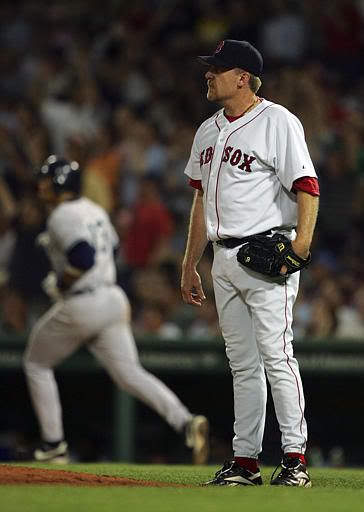 Can't spell "Curt Schilling's a lame-ass glory hog" without
"h-o-m-e-r"
.
Nice that it was A-Rod who felled the Sock That Walked Like a Man. Even though in this photo it looks like he and Mo are doing some Tango De La Muerte shit. Like they're in the background of a Shakira video or something.
Oh, okay. Fine.
Caption Contest No. 003
on that second one. It's just too "Fosse, Fosse, Fosse" to pass up.